Attention SF Solar Advocates!
Come join your solar-supporting compatriots at Dr. Teeth on April 23rd for
Earth Day, & help support your local environment movement.
Make good contacts & help in the quest to assist nonprofits
(like Wildlife Associates in Half Moon Bay) to go solar!
Dr. Teeth will donate 10% of the house to the Everybody Solar general fund
to support this endeavor.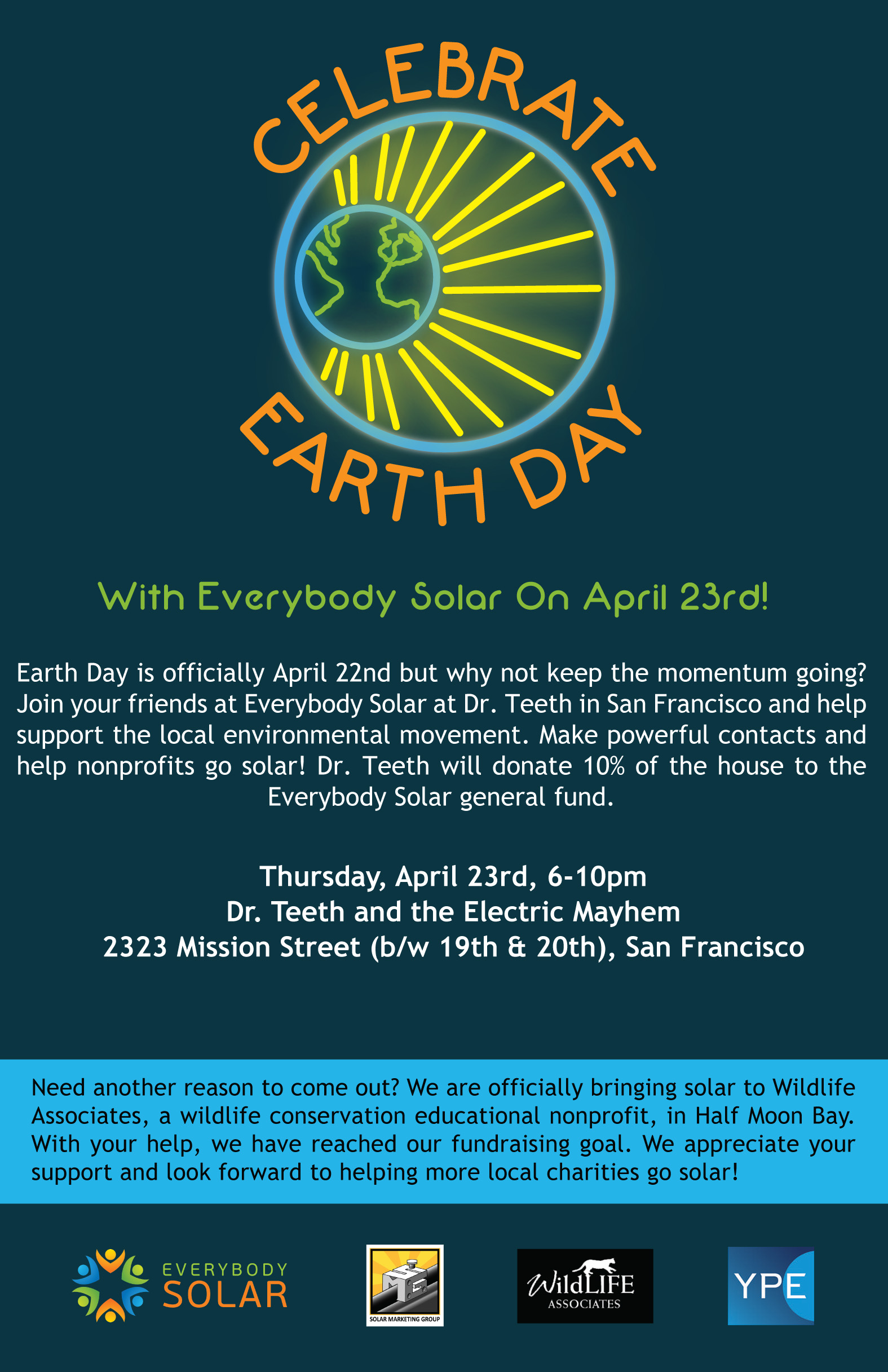 Thursday, April 23rd, 6-10pm
Dr. Teeth & The Electric Mayhem
2323 Mission Street (between 19th & 20th), San Franciso